News
June 13, 2020: FSCaptain 1.8.2 is released. It offers Prepar3D v5 compatibility, as well as integration with FSDreamTeam's GSX Level 2 so all airliners can have accurate passenger and crew counts.
Other unique items from on-stand or remote ground deicing (when conditions warrant), to full OUT-to-IN support of your flight, are waiting for you when you become an FSCaptain!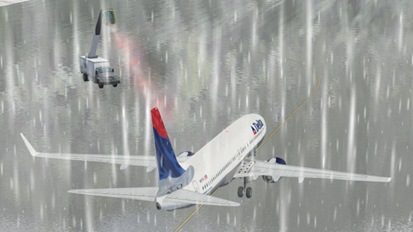 Please note that the full version you download here is the "free trial" version which can be turned into the full version by purchasing FSCaptain using one of the links to the right. Those links will allow you to purchase a registration code and then enter it into the program. The only difference between the limited demo and the full version is the demo is limited to six airports you can take off from - KSEA, KOLM, KPDX, EGCC, EGGD, EGJJ.
If you're already an FSCaptain, check the download links to our right to get the correct Fixpack version to update to Version 1.8.2.
...click here for more news...