News
April 6, 2019: FSCaptain 1.8.1 Service Pack 2 has been released to smooth over post-installation issues that could arise.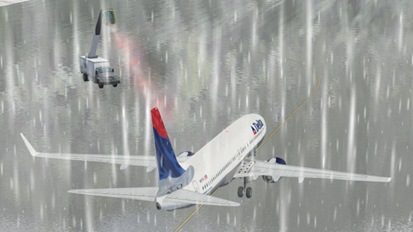 All installers have been updated with the SP2 build.
March 31, 2019: An update to FSCaptain 1.8.1 Service Pack 1 was just released. The User Guide had been missing Flight Control Failure Codes, and one or two small bug fixes have been applied.
March 25, 2019: FSCaptain 1.8.1 Service Pack 1 is released. This release includes bug fixes, better integration with GSX, and for our P3D3 and P3D4 Captains, the Lorby-SI SceneryExport tool is included.
February 14, 2019: FSCaptain 1.8.1 is released! This is another upgrade which brings more realism to your simulators for the first time: Dedicated Deicing Facilities can service your aircraft, a SimConnect-based Collision and Consequences feature that can tell you when you've been hit by another object without resetting your flight, and more!
Please note that the full version you download here is the "free trial" version which can be turned into the full version by purchasing FSCaptain using one of the links to the right. They will allow you to purchase a registration code and then enter it into the program. The only difference between the limited demo and the full version is the demo is limited to six airports you can take off from - KSEA, KOLM, KPDX, EGCC, EGGD, EGJJ.
If you're already an up-to-date Captain check the download links to our right to get the correct Fixpack version to update to Version 1.8.1.
...click here for more news...